Holden GenIII Oil Surge - Dipstick Fix
When Holden adapted the Corvette motor to fit in the Commodore, one problem they had was clearing the crossmember. This required re-designing the sump. To make it clear, the bump in the sump was moved to the front of the engine and the oil pickup relocated forward. This has the downside that under heavy acceleration, the oil moves to the back of the sump and reduces coverage of the pickup.

Holden changed the length of the dipsticks in later models. Here is my VT Series II dipsick measured against a friend's VY Series I dipstick.

And a close up of the business end. As you can see, it is basically 1cm shorter.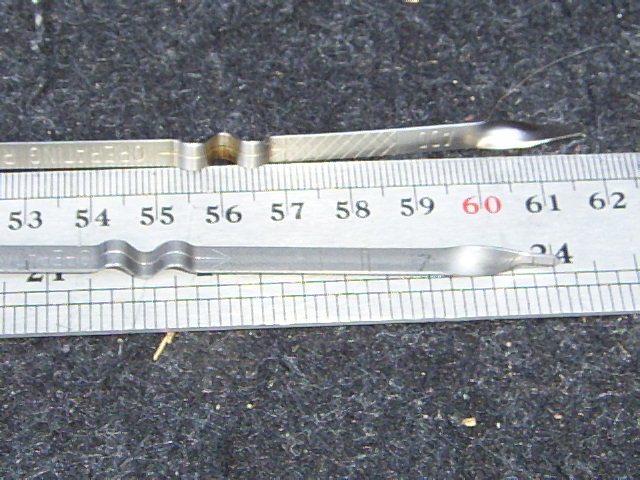 To save you having to read from the photo, the key lenghts of the VY dipstick (shorter and cleaner) are :
| cm | Length from yellow lip in cm |
| --- | --- |
| 54 | Start of wavey bit |
| 55.5 | End of wavey bit |
| 56 | Start of Good range ie. Full |
| 57.4 | End of Good range ie. oops |
| 61 | End of dipstick |