VY Dome Lamp Install

Making the Template
Here are the steps I followed to make my template. If it seems like too much work, you can just down load it from here.
The first step is to reduce the complexity of the initial shape. This is easily done by unscrewing and removing the lamp section, leaving only the sunglasses part.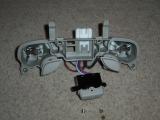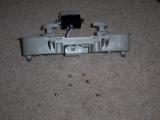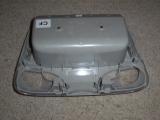 It is now an easy job to make the simpler shape of the base only - you could probably get away with just cutting a snug rectangle at this point, however I used a template guide.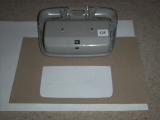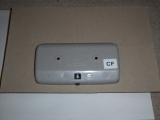 This is the base-only template. You could either copy it, or just do the initial steps of the install now, before turning it into the full template.
Then lay the template over the lamp base and mark to make the 4 holes for screw mounts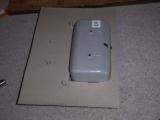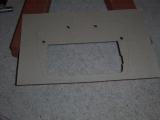 Now that you can lay the partial template snugly over the lamp base, simply support it from below and you can trace around the lamp to get the external outline (choose your pencil carefully, you don't want to leave a line on the lamp base. I used a Pacer pencil with only a single click of lead protruding).

You can re-assemble your lamp now (or you may want to do some steps of cutting the roof lining first). Next, set a compass to about 10mm and use that to create a line 10mm in from the line base outline. With a few free hand lines and a couple of trial fits you should end up with a good template.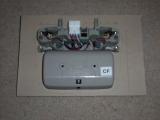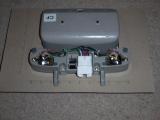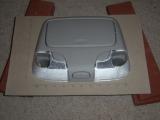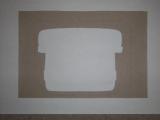 Download the Templates
I added 2 rulers to my templates, and marked them in 2cm intervals. Then I scanned them at 300dpi. You can simply download it and use the rulers to help calibrate your printing setup.